How to Hire a Personal Chef in McHenry County Illinois
Do you need a personal chef? Are you living in the county of McHenry or close by? How about, are you in need of a vegan personal chef?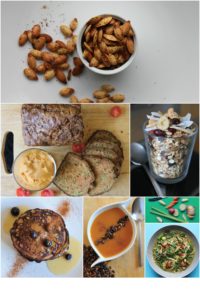 Personal chefs are in demand and contrary to popular beliefs, are not expensive at all. I am relocating to McHenry town in Illinois and I will be looking for new clients (I can only take 4-6) who are interested and excited to get healthy, eat healthier and have a very experienced chef, help and do the cooking (as well as the cleaning.)
I am predominantly a vegetarian and vegan chef having recently moved into this type of cooking in the last two years. My clients, in general, are typically around 80% non-vegan and just want to try something new and fresh, whether they just hire me for a day, a week, a month, or on-going and the outcome is always the same- they can't get over how good and healthy the food is.
Though, if a client wants meat, fish, actually anything, it's my job to provide it and this can be arranged at our first meeting. But as veganism grows and a demand for a Personal Vegan chef grows, especially in the US, If you are in need of a personal chef, and want to learn about and find out what a personal chef is and can do, contact me here to ask me anything and check around my site to see what services I offer.
There is always someone looking for a vegan or regular personal chef in McHenry County Illinois so places may fill up fast so be sure to drop me a mail to check availability.
Everyone needs some help with the cooking and cleaning now and again, and as a very professional chef with tons and decades of experience, I want to help.
Since moving into the world of the personal chef and being able to help people get healthy, eat better, meet goals whether to lose weight, get around dietary requirements, learn how to cook, feel more energetic- my food has always hit the mark and now I'm excited to bring it to McHenry County Illinois.
Give it a try. Whether you are looking for a regular Personal Chef, a vegetarian or Vegan Personal chef, for a day, a week, month, on-going, or want to learn how to cook, or have a dinner party you would like to have a chef cater for, get in contact and let's chat. Who knows, maybe it will be the best move you make.
=)CONTACT ME HERE NOW THANK YOU.(=
Serving Chicago's North Shore, North & Northwest suburbs including Long Grove, McHenry, Woodstock, Buffalo Grove, Volo, Wauconda, Northbrook, Lake Forest, Highland Park, Glencoe, Wilmette, Winnetka, Kenilworth, Libertyville, Vernon Hills, Barrington, Arlington Heights, Glenview, Kildeer, Lake Zurich, Lincolnshire, Riverwoods, Island Lake, Grayslake, Round Lake, Cary and Lake Bluff.