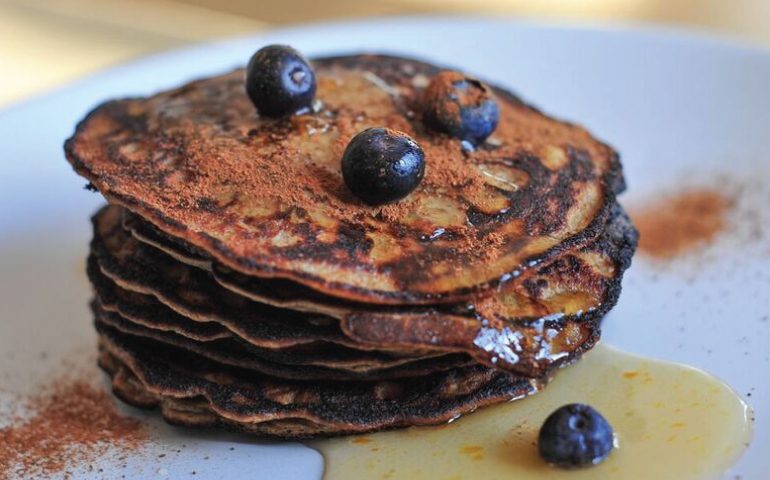 It's hard to find a person on the planet that does not like pancakes. There are literally hundreds of thousands of different recipes and easy to find these days online.
I've cooked so many different recipes from savory to sweet, meaty to vegan and I have so many recipes on my computer. Over the years, recipes like the one shared on this site now are my favourite to create for people.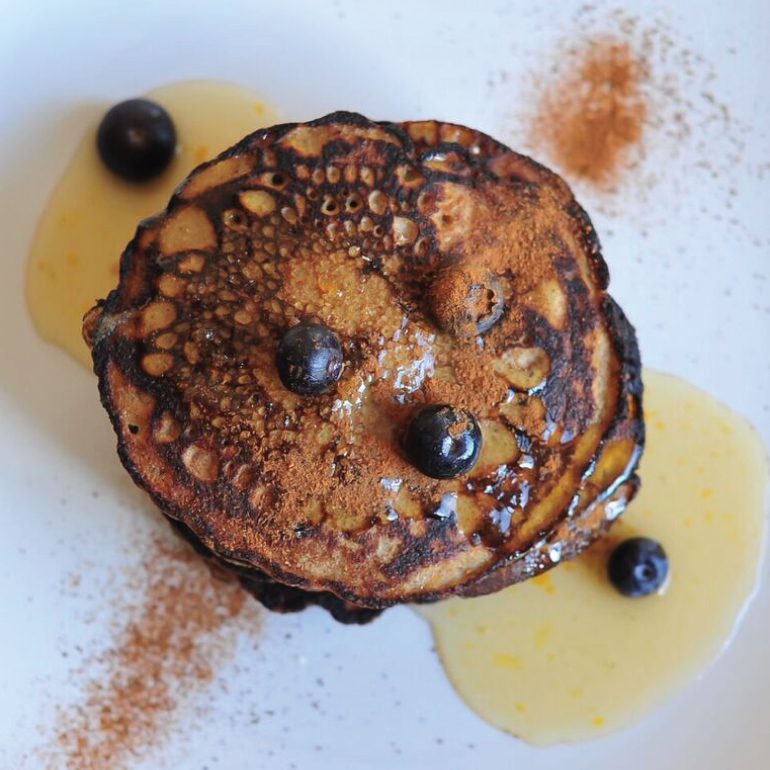 ok, they are not vegan but can easily be turned into vegan pancakes substituting the eggs and honey. But today we will focus on the veggie pancakes that are so light you can eat 10 easily. As well they are gluten free friendly.
You will knock these up in around 5-7 minutes and wolf them down in equal time. Enjoy
Super Tasty Healthy Light Flourless Pancakes
Light with no flour, extra protein from the nut butter of your choice and add berries for healthy nutrition. This is truly a perfect win win recipe.

Ingredients
3

eggs

3

bananas

1

teaspoon

cinnamon

2

tablespoons

smooth almond butter

2

tablespoons

honey or maple syrup

1

lemon

blueberries
Method
Place the eggs, bananas, almond butter and cinnamon in a blender or use a hand mixer. Blend until everything is smooth.

n a separate bowl, whisk the honey and lemon together.

Heat your pan, add a dash of oil (I use coconut or rapeseed)

Pour in some mix to create the perfect circle and cook each side for about 20 seconds.

Keep making until the mix has finished.


Place on a plate, pour over the honey and lemon, add blueberries and feast. It's as simple as that
Save